Solutions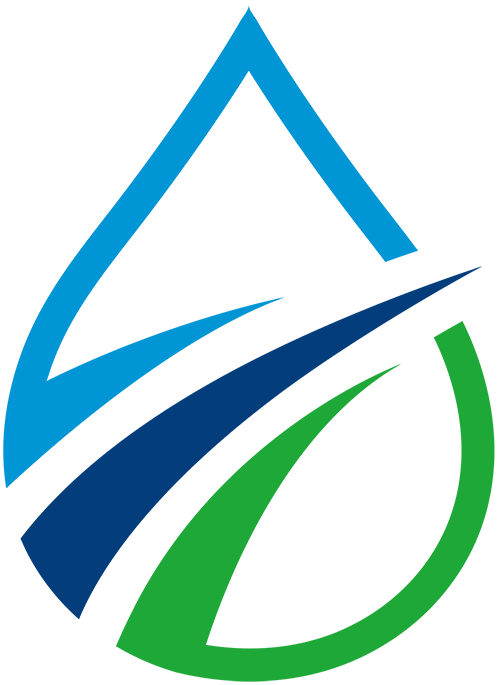 Advanced Conservation Management is in the business of providing solutions to difficult problems in the areas of water transportation, treatment and conservation. The companies we represent offer innovative, game-changing products that address water suppliers' most complex challenges. Our portfolio represents a holistic, future-driven approach to water management.
Our Solutions Include:
Water loss prevention
Non-invasive leak monitoring
Non-invasive flow monitoring
Cavitation damage prevention
Stormwater infiltration
Antimicrobial stormwater filtration

Hydrant Guard® is a patented, easily installed above-grade valve attachment that prevents sheared fire hydrants from releasing water surges. Offering a cost-effective solution to wet-barrel hydrant shears, Hydrant Guard® can lead to millions of gallons of savings for urban water suppliers
Learn More About Hydrant Guard

Fitting between the bottom flange and the wet-barrel hydrant, Hydrant Guard® can be installed or reset by a single operator with a single tool. Its 100% 316 stainless steel construction provides strength and weather resistance, while guaranteeing conformity to all water system material regulations.

When not in operation, Hydrant Guard® goes unnoticed with no reduction in flow. As soon as a hydrant shears, the valve plates spring into action and effectively shut off water flow, leaving only a witness stream to alert responders.

J&S Valve is a fast-growing waterworks gate valve provider specializing in robust ductile iron Resilient Seated Gate Valves. Their products repeatedly exceed industry standards of strength and reliability, and their materials and coatings are designed to conform to regulations across the country.
Learn More About J&S Valve

J&S is one of just a handful of companies manufacturing wet barrel fire hydrants for the California market. Their valves also offer superior strength and flexibility to those of competitors, making J&S products perfectly suited to earthquake-prone Southern California.

Another unique product in the J&S lineup is their Plunger Valve. When operators shut off supply to a segment, air can get trapped in the waterway and cause corrosion or other issues. The Plunger Valve directs liquids so that any implosions take place in the center of the flow in order to reduce damage by cavitation.

Other products from J&S include gate valves up to 108" in diameter, plug valves, check valves, butterfly valves and segmented ball valves. Since their company is AIS compliant, their products can be used on any project requiring AIS compliance.
Orbis Intelligent Systems

Orbis is a San-Diego-based company leading the way in smart IoT infrastructure for water systems. Their products enable real-time data acquisition and predictive assessment of pipeline infrastructure, helping water suppliers meet regulatory requirements and make data-driven decisions.
Learn More About Orbis Intelligent Systems

The Orbis Prodigy SmartCap can be easily installed on any wet-barrel hydrant and collects a wide variety of data, from real-time leak detection to tampering, freezing and flow events. A Cat-M1 IoT modem ensures seamless connectivity in any condition, and data transfers to cloud servers for instant availability from any location.

Their Prodigy Flow offers the same wireless, real-time monitoring capabilities of pipeline flow rates. The device can be installed in minutes without interrupting supply in any way, and provides daily flow snapshots including velocity, rate and volume for three years on its own battery power.

Other products from Orbis include the original Prodigy, a pipeline monitoring system, and Prodigy UltraPipe, an IoT monitor for hydrant meters.

To learn more about Orbis Intelligent Systems, visit their website.
Pipeline Diagnostic Services

Pipeline Diagnostic Services provides comprehensive live pipe assessment for water pipelines. Using state-of-the-art equipment, PDS enables live, pressurized inspection with no interruption of service, and can pinpoint a leak within 12 inches of its origin in as little as 15 p.s.i.
Learn More About Pipeline Diagnostic Services

PDS utilizes small-diameter, short-distance comprehensive inspection equipment for real-time visual condition assessment and leak detection. Inspection can be performed on live, pressurized pipe systems with pressures as high as 150psi. 

High-resolution cameras and super-sensitive hydrophone sensors capture real-time data, allowing the PDS operator to assess internal pipe conditions and accurately identify leaks. PDS also employs equipment-specific software in order to remotely control the sensor head and view both video and acoustic results as they appear.

All equipment is AWWA C651-approved for chlorination of a temporary insertion, keeping the insertion completely disinfected. 
California Filtration Specialists

California Filtration Specialists LLC provides cost effective, space saving solutions to stormwater storage and filtration. Their portfolio includes infiltration products, rainwater harvesters and post-construction BMPs, for a full set of stormwater products above and below ground.
Learn More About California Filtration Specialists

The R-Tank® system offered by CFS is an alternative stormwater basin with a modular design. R-Tank® can be used for retention, infiltration and recycling, all with 95% minimum void space. Able to conform to a variety of spaces, R-Tank® modules can be configured between 2" and 7' in height, and can be placed under parking lots, streets or landscaping.

CFS also offers an antimicrobial stormwater treatment product. FabGuard is an effective solution for reducing coliform bacteria in stormwater, industrial wastewater and municipal wastewater applications. By reducing the release of active bacteria, water suppliers can improve the health and safety of local and regional ecosystems.

Other products from California Filtration Specialists include PaveDrain, an infiltration system designed to recharge local groundwater and reduce first-flush pollutants; as well as FocalPoint, a biofiltration system that utilizes soil, plants and microbes to remove stormwater pollutants.

To learn more about California Filtration Specialists, visit their website.